Everyone loves a good nature documentary. Is this new Netflix offering from Jonathan Jones, Planet Earth II's award winning cinematographer, worth your time?
It's pretty annoying when you're flipping through Netflix, and something starts playing because you linger for 2 seconds on the selection. But sometimes, it works out pretty well. May I present: Tiny Creatures.
When scrolling through the Now Trending section, my dad – and what brings families together better than a good nature documentary – found this new offering. Tiny Creatures focuses on small animals (you may have been able to deduce as much from the title) and the perils and dangers they face. There are eight episodes, each one set in a different American state, and focused on the daily life and survival of a different tiny creature.
And I use the work "set", rather than "located" or "filmed in" because this is not the usual nature documentary, as the first episode quickly shows. In "Arizona", a kangaroo rat returns to her home to her young son, only to be eaten by a rattlesnake. The now orphaned young kangaroo rat then escapes, only to run into a Gila monster's lair! But as he escapes down the tunnel – a tarantula is down there! He gets out… only to wander into a quad bike track! He finally finds a dark place to hide, but what's that sound? Gunshots?? He's in a can, on a fence, and there's a cowboy shooting the cans off for target practice! What a day!!!
Now, plenty of nature documentaries walk the line of outright engineering drama, but Tiny Creaures goes all in. Although billed as a documentary, these episode are pure scripted drama. The first episode ("Arizona") plays out as a live action Rango, an animated Western with animals. Narrator Mike Coulter (the title star of Netlix's Luke Cage), plays up the Wild West setting, talking of "the balance of law and order" as our kangaroo rat hero is faced with seemingly insurmountable odds. The second episode "New York" has a very Secret Life of Pets feel to it, with a hamster sneaking out on to the streets of the Big Apple. For the third episode I'll just say Caddyshack.
The director and executive producer Jonathan Jones won an Emmy for his work as cinematographer on David Attenborough's Planet Earth II, and Tiny Creatures looks excellent. The animals are never actually in any peril, and after a while a keen viewer will spot that potential predators and prey are never actually in the same shot together. By all accounts the animals where treated like celebrities, with plentiful peanut butter and jam available when they were not onscreen. In fact, the whole show was shot in just 27 days in a Norfolk Studio, although I don't believe Peartree Productions were involved in the making of this series.
Check out Tiny Creatures. I doubt it has anything to offer a serious animal lover, but if it sparks some interest in budding zoologists then it will be worth its time.
I just hope the kangaroo rat doesn't have too many more days like episode 1.
Until next time, stay gold, Ponyboy, stay gold. See you soonish.
Like what you've read? Well I also talk nonsense on about film on the sport on The Sporty Ushers podcast, as well as film and TV on The Snooty Usher Podcast! You can find both THE SNOOTY USHERS and THE SPORTY USHERS on Spotify, Apple Podcasts, and just about anywhere you can get podcasts!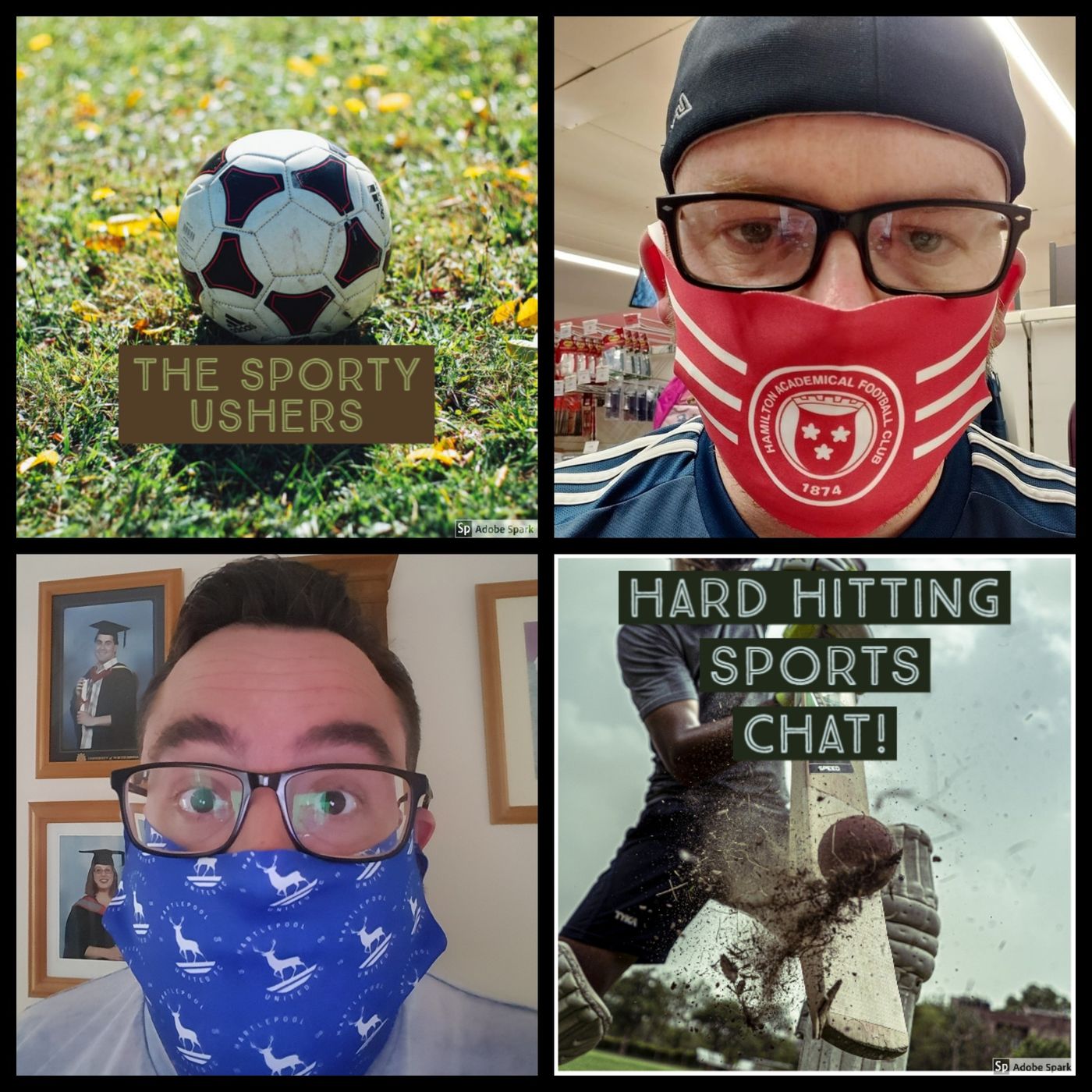 TGH's Triumph, Baffling Boxing, and the Rajasthan Royal Rollercoaster
–
The Sporty Ushers
**This podcast was recorded Sunday 25th October, so expect predictions that are VERY out of date. We were also planning a second, football centric episode, but that did not happen either!**Dave is back to chat nonsense about sport! We give our reaction to Tao Geoghegan Hart's amazing victory in the Giro d'Italia, as well as Teófimo López's historic Lightweight championship win. We also give our predictions for the end of the 6 Nations, and our view on the Barbarians' debacle.James' also gives his view of the state of boxing scoring and judging, in light of Lewis Ritson's split decision victory, as well as a personal story about Terry O'Connor.Plus, as the IPL reaches a climax, what are our hopes for our beloved Rajasthan Royals?**Again, this was recorded a while ago, so it's not the most topical podcast we have ever done, but quality stands the test of time. And then there's this!**
Listen to "Sporty Ushers Extra Episode 1: Newcastle United with special guest James Maughan" on Spreaker.
You're still here? Then get following us on social media!
Facebook: https://www.facebook.com/imallouttabubblegum/
Instagram: https://www.instagram.com/andimallouttabubblegum/
Tumblr: https://andimallouttabubblegum.tumblr.com/
Path: https://path.com/5943403cd4578f261056b670
Plus we are finally on Twitter! https://twitter.com/BubblegumOutta